Do You Have A Construction Project We Can Help With?
BCP Civil Contracting
Services
Liquid Waste
Transport and Disposal
BCP Liquid Waste has been servicing the South West for more than 15 years. BCP's three tankers range in size from 7,000 to 16,000 litres and are available 24 hours a day, 7 days a week, 365 days a year for prompt and reliable service. BCP Liquid Waste and our fully trained operators are licenced by the Department of Environment Regulation.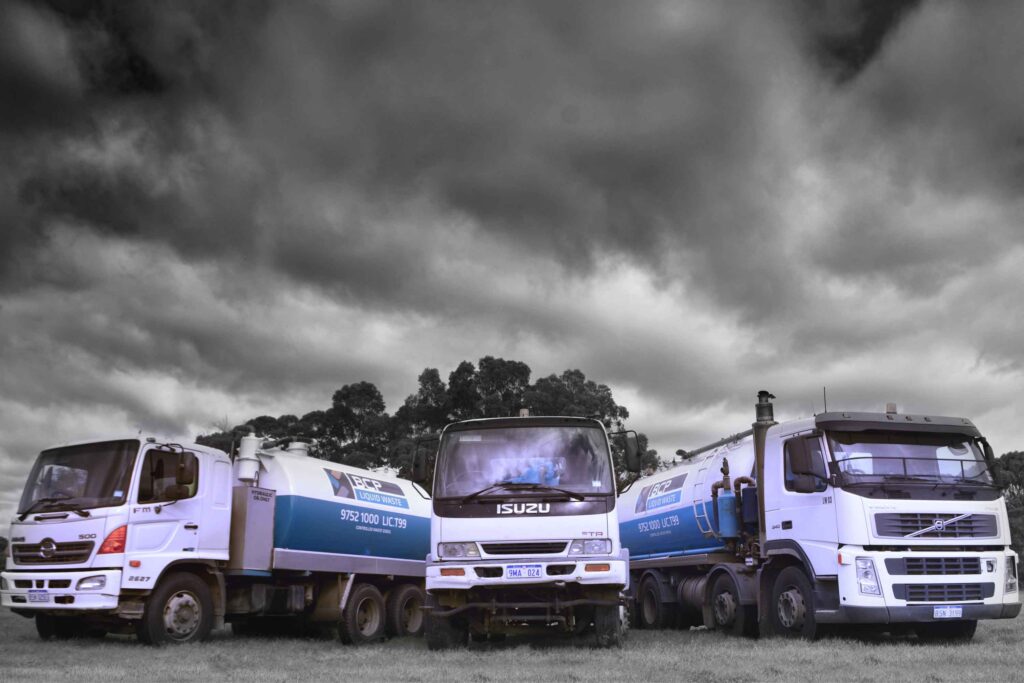 Septic Tank and Grease Traps
We pump out septic tanks, service grease traps and provide other liquid waste removal services for residential, commercial and industrial clients. Commercial premises are required by regulation to have their grease traps pumped out regularly and we are happy to work with clients to implement a pumping schedule to ensure ongoing needs are met. Alternatively, we can provide a one-off clean as required.
Events and Portable Toilets
BCP Liquid Waste is experienced in managing the liquid waste pumping for large events of over 25,000 people, including Busselton Southbound, Busselton Ironman and Bunbury Groovin The Moo. Our liquid waste pumping and disposal service also covers portable toilets on work sites, sporting, recreation and special events.
WASTE REMOVAL, CLEANING & INSPECTION

GREASE TRAPS

SEPTIC SYSTEMS

WINE WASTE

OIL TRAPS

CHEMICAL TOILETS & EVENT WASTE

8,000 – 18,000 LITRE VACUUM TANKERS

MANAGED GREASE & OIL TRAP SERVICE PROGRAMS

REPAIRS & INSTALLATIONS TO SEPTIC SYSTEMS
BCP is accredited to industry best practice
Trusted Partners
We are proud to work with the following partners.